The software Packet-Radio TNC
I am developing a software Packet-Radio TNC that uses a soundcard as a modem and supports AX.25 protocol. It work in AFSK mode at 300, 600, 1200, 2400 and in FSK (G3RUH) at 9600 and 19200 baud with dual port operation. The software Packet-Radio TNC uses the AGW Packet Engine API and emulates the AGW Packet Engine TCP interface in operation. It has been tested on Windows XP, Vista, 7, 8 and has proved stable in operation.
UZ7HO Soundmodem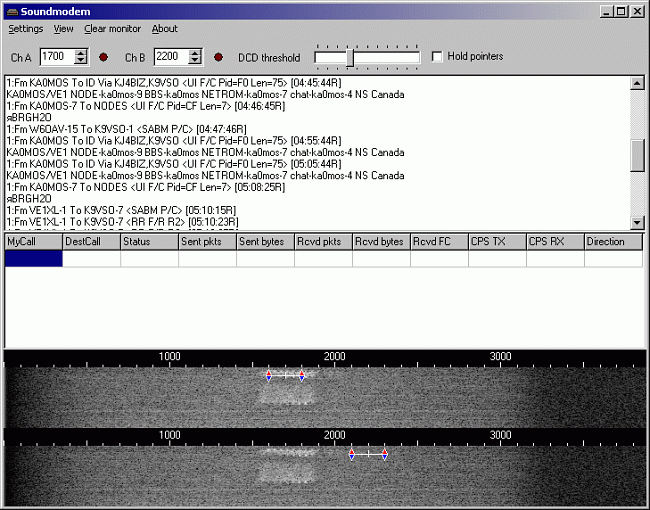 Below you can find a list of required files for download:
---
---
If you like the program and wish make a donation, just send me an E-Mail to get more information how to do.
Many thanks for donations to: VK2HL, EU1XX, G7OMN, VE3NFK, VK6UFO, DK3WN, KA3YAN, NS7C, G7GQW, JA0CAW, KB6BT, VU3TYG, K7TMG, PE0SAT, UZ2HZ, HB9JAQ, SV1UY, KB3IUU, RA9SJI, VK2NA, G1ZRN